Automatic Hand Sanitizer Dispenser
$200.00 - $150.00
Description
Electrical Parameters
Input 90-275 VAC
Power Ideal State: 5W, Full Running- 60W
Sensor Range 10 CM
Mist Dispense 5-10ml Per Cycle
Mist Dispense Time 1 Sec
Tank Capacity (Min) 1 Litre
Tank Capacity (Max) 10 Litre
Dispenser Body ABS
Mounting Type Wall Mounted
Installation
Mount the screws on the wall at a recommended height of 5 ft. The distance between the screws
should be 20 cm. Once the screws are mounted on the wall. Lift the unit and hang it on the screws.
Take care to not damage the nozzle which is at the bottom end of the product. The nozzle should
thus be at an approximate height of 120 cm from the ground for best use.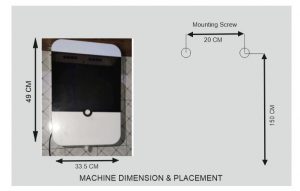 How to use
Step 1: Open the Outer Cover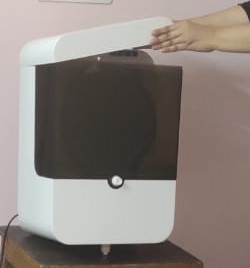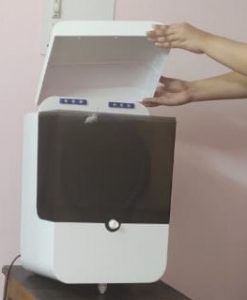 Step 2: Fill the tank with Sanitizer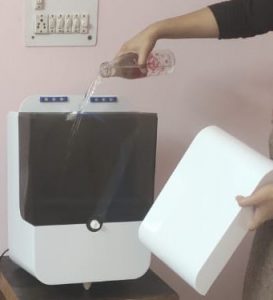 Step 3: Close The Cabinet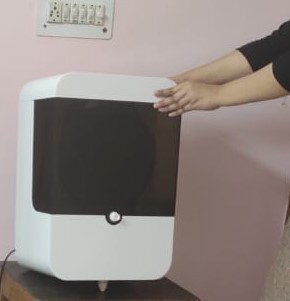 Step 4: Switch On the Machine & it is ready for use